Workshop & Events
Technology Award 2015: Innovative Investigation or Remediation Technology or Practice, leading to a more time-and/or cost efficient remediation
After the nominated top three candidates presented their submitted abstracts to the Manchesterworkshop, the participants voted to determine the final result. In a very close race, it turned out that the winner of the Technology Award 2015 is the proposal on "Solar/Wind-Powered Subgrade Biogeochemical Reactors" submitted by Claudio Albano and Bill Diguiseppi (CH2M, see picture).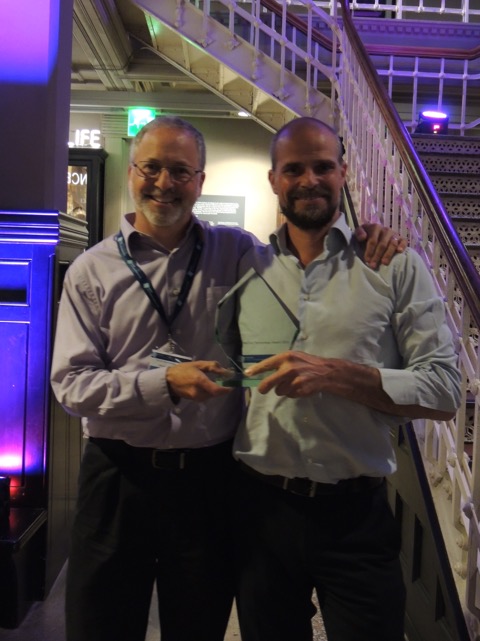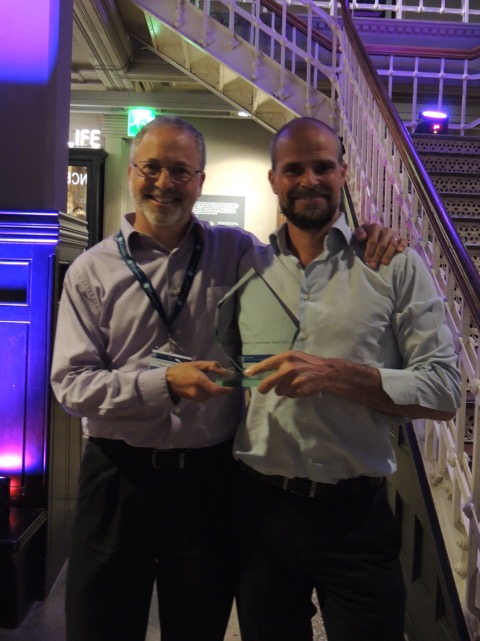 The 2nd place winner is "Innovative remediation technology for the treatment of PFC/PFAS-contaminated groundwater" proposed by Quentin Hulm (Cornelsen).
The 3rd place winner is "Brownfield Remediation of Hexavalent Chromium Using an Innovative Form of Calcium Polysulphide" submitted by Richard Bewley (AECOM).
NICOLE congratulates all three on this success and we would once more very much like to thank every one for submitting their abstracts, the basis for a great edition of the NICOLE Technology Award.